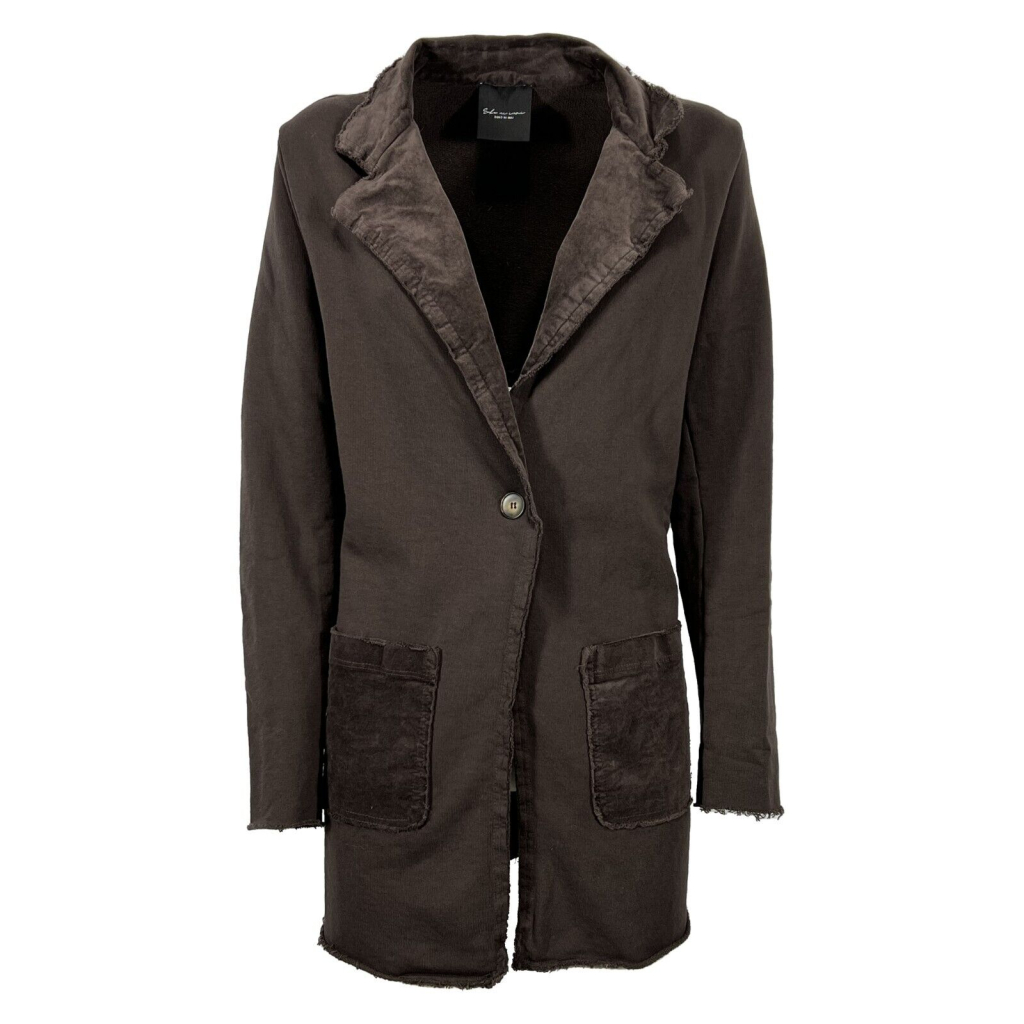  
SOKO NI INAI woman brown brushed cotton fleece jacket FP133-12 MADE IN ITALY
Material: 100% Cotton + 97% Cotton 3% Spandex
fleece+washed smooth velvet
patch pockets
1 button
shoulders 41 cm
from armpit to armpit 51 cm
sleeve from shoulder 62 cm
length 80 cm
MADE IN ITALY
Security policy
(edit with the Customer Reassurance module)
Delivery policy
(edit with the Customer Reassurance module)
Return policy
(edit with the Customer Reassurance module)
TO EXIST AS PURE ESSENCE,
BEYOND DETERMINATIONS OF TIME, SPACE, WAY.
Soko Ni Inai is the fashion brand founded and developed by Richard Cervi.
It all stems from the passion for Japan, for its rigor and minimal style that has always distinguished this country.
Japan as a tradition: from Ikebana, to the ancient art of flowers, up to calligraphy and the study of literary compositions and poetry, which Zen masters have transfigured into a religious experience of reflection and enlightenment, in a way to guide mind towards the absolute.
Japan as avant-garde: from 80s fashion that redesigned the aesthetic canons of an entire generation, essential, but extremely full of details and rich in shapes, sometimes aggressive and provocative, but absolutely unexpected.